Aron Pinto
Real Estate Broker & Team Leader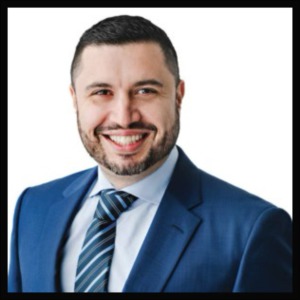 Meet Aron, the team leader at Team Pinto. He graduated from the University of Waterloo in 2003, and has since built a successful career in real estate. Aron comes from a background of enterprise sales at BlackBerry, where he spent over 10 years managing Fortune 500, government and bank accounts for 13 countries. His experience and expertise in sales and negotiation make him a valuable asset to our team.
After leaving the technology arena, Aron built a local construction franchise from the ground up, turning it into a relevant competitor in the industry with seven-figure service revenues. He sold the company and now spends 100% of his time as an agent with the respected EXP Realty organization, focusing on Waterloo Region real estate.
Aron is known for his stellar negotiation skills and business acumen. He is passionate about his work, has a charismatic personality and is extremely dedicated to his clients, always going the extra mile to ensure their success. 
Aron is a well-balanced and driven individual who is a top producer in the region for consecutive years. He is dedicated to helping the team grow and to helping all of the members of the team grow along with it. His leadership skills and ability to think strategically have allowed him to take Team Pinto to the next level. He is always looking for new ways to improve and drive the team forward.
With Aron as the team leader, Team Pinto is in good hands. His experience, expertise, and dedication to his clients and team make him a valuable asset to our team.