Sara Arcila
Partner & Realtor®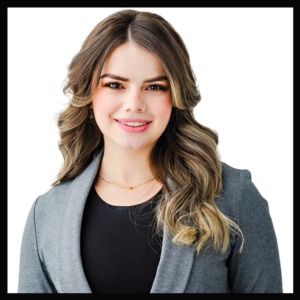 Sara Arcila is an exceptional realtor who brings a unique blend of expertise in environmental engineering and a profound understanding of the real estate industry. With a background that seamlessly integrates both careers, Sara is able to provide outstanding service, leveraging her critical thinking skills and analytical knowledge to deliver exceptional results.
From an early age, Sara exhibited a keen interest in both the natural world and the dynamics of the built environment. This passion led her to pursue a degree in environmental engineering, where she acquired a strong foundation in problem-solving, data analysis, and sustainable practices. Her academic journey equipped her with the tools to navigate complex environmental challenges while considering the implications on real estate.
Driven by her desire to combine her environmental expertise with her love for real estate, Sara ventured into the world of property sales. Drawing upon her background in environmental engineering, she approaches each transaction with a meticulous eye for detail and an astute understanding of the environmental implications involved. Her critical thinking skills allow her to identify potential opportunities and challenges that others might overlook.
With a reputation for integrity, professionalism, and unwavering dedication, Sara is committed to providing her clients with the highest level of service. She recognizes that every real estate journey is unique and applies her analytical knowledge to tailor solutions that align with her clients' goals and values. By combining her background in environmental engineering with her role as a realtor, Sara offers a distinctive advantage, empowering her clients to make informed decisions in a rapidly evolving market.
Whether you are buying, selling, or investing, Sara is the realtor you can trust to deliver exceptional service.